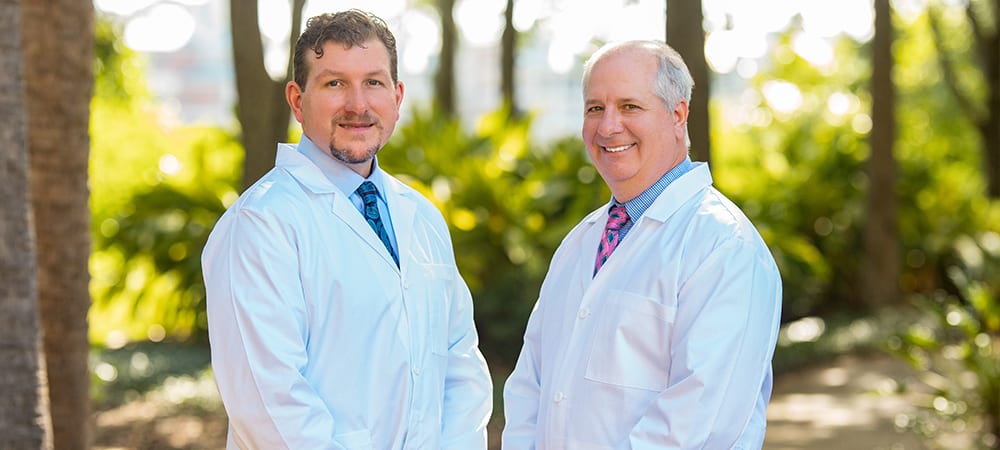 There is a general misconception that any dentist is qualified to surgically place implants. The truth is that it is legal for any licensed dentist to place implants, however, not every dentist has had extensive training and experience in implant placement procedures, or experience handling potential complications that can occur.
In the right hands, implant treatment is extremely successful. Surgical specialists (periodontists and oral surgeons) have had extensive training and experience with surgical procedures and complications. Most surgical specialists have had extensive training in implant procedures and many also have a great deal of experience with implant surgery.
Unfortunately, many dentists surgically place implants after taking an abbreviated course on implant surgery. These courses do not prepare the participants to predict, diagnose, and treat potential complications.
Studies have proven that implant success rates depend on the experience of the surgeon.  In a study published by Lambert et al., experienced surgeons achieved a 96% implant survival rate, while inexperienced practitioners only had a 73% implant survival rate.  (Lambert P, Morris HF, Ochi S. Relationship between implant surgical experience and second-stage failures: DICRG interim report no. 2. Implant Dent 1994;3:97-99).  The case shown below proves that implant success, however, can not be based only on implant survival. The implant placed by the inexperienced surgeon was successful in that it had integrated to the jawbone and was ready for restoration The placement position, however, was incorrect and a cosmetic result was not achievable with where the implant had been placed.  This successful implant had to be removed to achieve a cosmetic result.

On the left, the patient displays a poorly placed implant by an inexperienced surgeon. Poor positioning has resulted in bone and gum tissue loss. In the middle photo, the poor positioning of the implant had caused visible bone and gum tissue loss. The implant should be placed within the line as shown by the periodontal probe. Finally, the right image displays the final result after one of our doctors removed the improperly placed implant and placed bone and gum grafts to replace these missing tissues. Four months later, aa new implant was placed in a better position so that the new crown could be fabricated.
It's important to understand that complications can occur even when experienced surgeons are treating patients. However, due to their extensive training and experience managing complications, experienced surgeons are better prepared to handle these situations.
Because there are no guidelines regarding the training needed prior to surgically placing dental implants, it is critical for patients to ask questions about training and experience prior to undergoing implant surgery.
Keep in mind that dental implants have a very high success rate in the hands of experienced doctors. The following questions can assist you in selecting your implant surgeon.
---
Learn More About Our Doctors