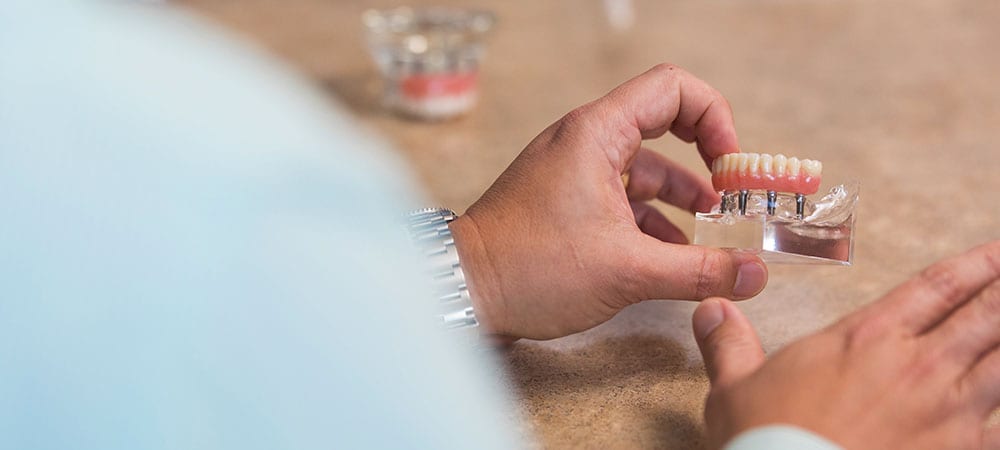 Dental implants are man-made replacements for natural teeth that bring a new way of life to thousands of people who have suffered the indignity, both physical and emotional, caused by missing teeth or poorly fitting full or partial dentures.
Because dental implants restore the look, feel, and function of natural teeth, you look better and feel better about your appearance, and your increased ability to chew, enjoy, and digest your food.  Dental implants restore a lot more than just teeth.  They produce significant psychological and emotional benefits as well, bolstering self-esteem and confidence while promoting a healthier outlook on life.
Speech and chewing abilities can be hampered when several teeth are missing. With implant treatment, there are two solutions available for the situation: separate crowns on dental implants or a bridge attached to two or more dental implants. Both options allow for replacing the lost teeth without grinding down healthy adjacent teeth or utilizing clasps to hold a removable partial denture in place.  During your examination visit, our doctors will discuss your options along with their advantages and disadvantages.
Benefits of implant-supported restorations: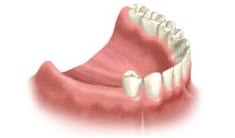 In this case, when replacing three teeth in the far back of the mouth utilizing implant-supported crowns or a bridge are the only fixed alternatives. Traditional removable partial dentures can't offer the same stability or function.
Having dental implants replacing your lost back teeth will give you new, unparalleled strength and stability that allows you to eat what you want. It will also preserve your jawbone and facial appearance.
The only fixed alternative in this situation.
A stable, secure solution that lets you eat what you want
Preserves your facial appearance and prevents bone loss
Individual implant crowns allow the replacement teeth to act independently, making home care easier and more effective.