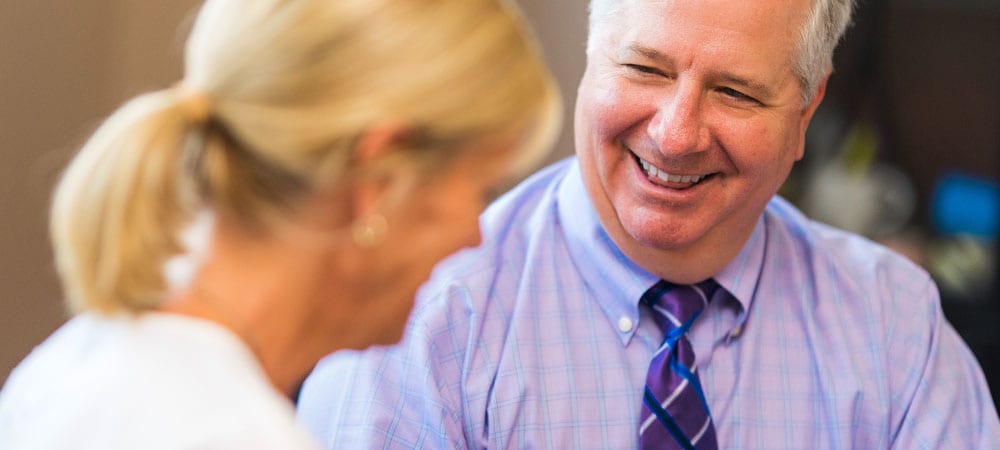 What are Dental Implants?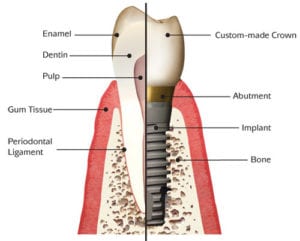 Dental implants are substitute tooth roots that are placed into the jawbone. Dental implants provide a strong foundation for replacement teeth that look, feel, and function like natural teeth. There are many treatment options for dental implants, from the replacement of a single tooth or a failing bridge to restore a natural smile, to provide a stable foundation to attach partial and full dentures. Implant treatment allows people who have lost teeth to regain the ability to eat virtually anything and to smile with ease and confidence in the knowledge that their appearance is natural once again.
Dental implants are a great way to replace missing teeth or provide a more stable solution than having removable partial or complete dentures.  Implants provide excellent support and stability for these dental appliances. A November 2009 Article in the Health section of the  New York Times touts the benefits of dental implants versus a bridge.
Whether you are missing a back tooth or front tooth, dental implants are an option for replacement of your missing tooth. Even if you are currently wearing a denture or partial, dental implants can help!  An entire jaw of missing teeth can be replaced with as little as 4-5 dental implants!
When choosing a doctor to have your dental implants placed, ask about the dental implant system that will be used.  We use only dental implants that have at least 20 years of clinical documentation. There are over 500 different implant companies worldwide, and not every one of them has a good track record!